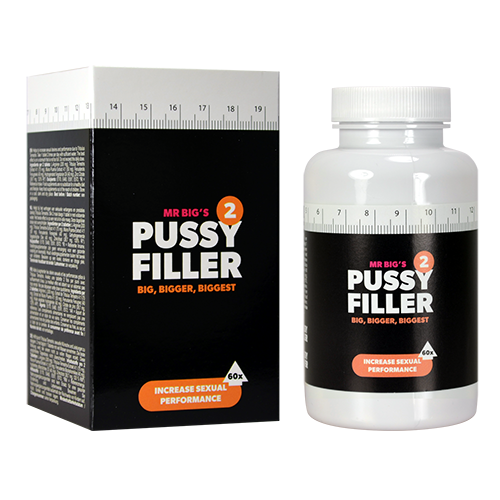 Uw stapelkorting
The Big 4 Pussy Filler
pot met 60 tabletten
EAN code: 8718247421749
€ 29.00
The Big 4 Pussy Filler 2x
€ 3.00 korting
€ 55.00
The Big 4 Pussy Filler 3x
€ 7.00 korting
€ 80.00
The Big 4 Pussy Filler 5x
€ 15.00 korting
€ 130.00
The Big 4 Pussy Filler 10x
€ 40.00 korting
€ 250.00
Maak hier boven uw keuze. Hoe groter uw bestelling hoe meer korting u krijgt. Klik op een vlak en uw bestelling komt direct in uw winkelmandje.
The Big 4: Pussy Filler
The Big 5 is bedacht door jagers en verwijst naar de vijf moeilijkste dieren om op te jagen. Maar als het menselijke ras als diersoort word beschouwd, dan zijn vrouwen misschien nog wel het lastigste om op te jagen. The Big 4 is een uitdagende productlijn dat het voor jagers makkelijker maakt om hun prooi in handen te krijgen. Pussy Filler verhoogt seksuele verlangens en prestaties voor een grotere kans om de prooi te raken.